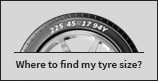 Refine search:
SUNNY


TYRES

Sunny brand tyres are manufactured by the South China Tire & Rubber Co., Ltd, established in 1988. At Tyroola we offer their series of radial tires, including ultra high performance (UHP), Passenger Car Radial (PCR), Truck Bus Radial Tyre (TBR) and Light Truck Radial (LTR) and is Southern China's largest producer of radial tires. The company exports 70% of production to over 90 countries including Australia, Belgium, Canada and the U.S.A. and is an OEM supplier for VW.
Firestone Production Techniques
The production technology of Firestone was adopted from America, resulting in highly efficient modern tire manufacture. SCTR has mastered and expanded on this introduced technology and has created its own innovative technology and production system. Currently, production is approximately 10 million sets annually and in 5 years plans to reach capacity of 30 million sets per year.
Global Testing Technology
The comapny has its own National Testing Center and National Enterprise Technology Center and has created its own intellectual property rights system. Testing equipment was introduced from leading manufacturers internationally, including America, Italy, Japan and England. Cooperation with equipment manufacturers in China has established a modern and superior automated system to improve production efficiency and ensure high product quality.
We're sorry,

no matching results

were found.