November 29, 2021
Differences between road and racing tyres
There are currently many vehicles to suit just as many different terrains and driving conditions available to drivers today. And naturally, there is also a vast range of tyres to match all these conceivable vehicle and terrain combinations.
Each tyre class - be it run-flat, all-terrain, road, racing, 4x4 or highway, etc.- has its own set of characteristics that make it different from other tyre classes.
In this post, we discuss the main differences between road tyres and racing or track tyres.
Are they really that different from each other? Don't they both drive on paved roads anyway? Let's find out.
The Similarities Between Road And Racing Tyres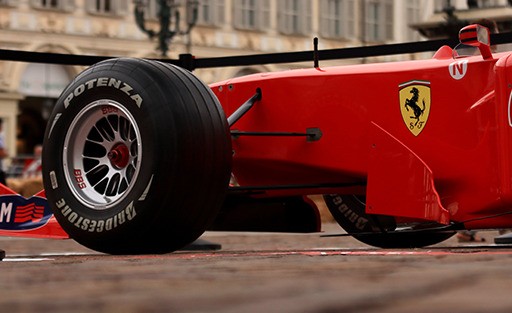 Tyres are complex structures. Although they serve very different purposes, the basic setup of road and racing tyres are similar, sharing the same basic structure and many of the same parts.
Tyre Carcass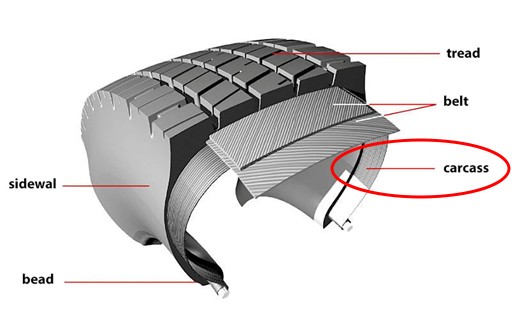 The tyre carcass is the foundation of any tyre, its main internal structure and framework, constructed out of steel, nylon, rayon and polyester.
It gives the tyre its strength, shape, stability, and structure, yet it is flexible enough to absorb shocks and handle the compressed air pressure when you fill up your tyre.
Rubber Tyres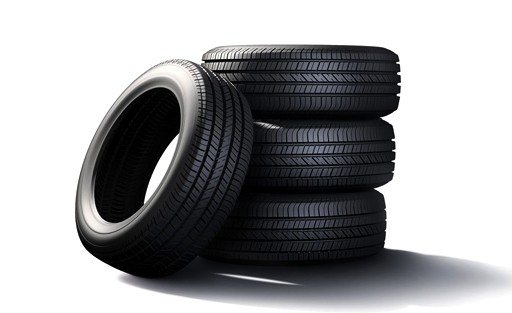 Both road and racing tyre surfaces are made out of rubber - just like all the other tyres on the planet today. The rubber forms the different tread patterns and helps it last longer in different climates and temperatures. However, this is also one of the main differences, and we will explain that further later on.
Tyre Tread & Tread Pattern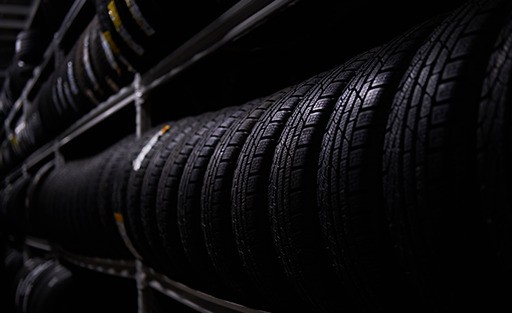 Your tyre tread is what comes in direct contact with the road, designed to protect the tyre from road debris and other damages.
It forms different tread patterns with blocks and grooves strategically placed around the tyre circumference to drain water and maintain road grip and traction.
Tyre Bead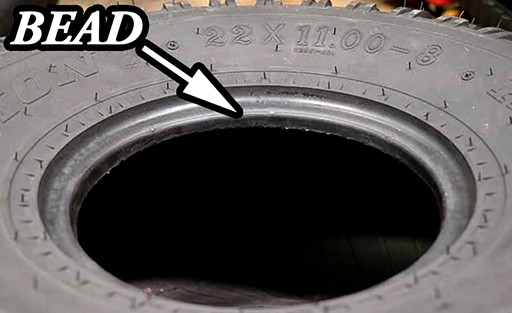 The tyre bead is the part of your tyre's sidewall that runs around its internal circumference and comes into contact with your wheel or rim.
Your tyre bead should fit tightly with the wheel to prevent air from leaving out and your tyre from shifting away from the wheel.
Road vs Racing Tyres: Their Main Difference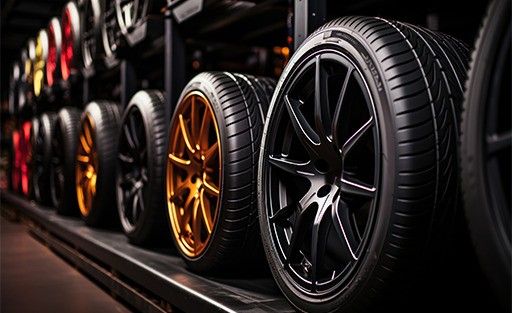 Racing tyres help racing cars accelerate, brake and corner with maximum grip at the fastest speeds (and highest temperatures) possible for specific racing track conditions - mainly asphalt, or in short, to win races.
On the other hand, road tyres are great for everyday use and built to last. They accommodate hundreds of different drivers with different driving styles. Road tyres are versatile and created for many other road conditions and driving situations such as extreme temperatures, various climates and weather, heavy stop and go traffic, more passengers, smooth and poorly paved roads and many more.
The Key Differences Between Road And Racing Tyres
Tyre Compound (Rubber)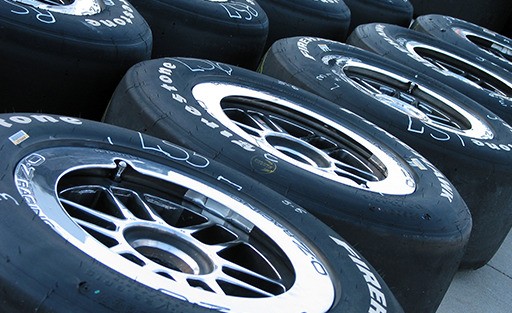 While yes, it's true that racing and road tyres are both made of rubber - they are made using very different types of rubber - or tyre compound.
To make a specific tyre compound entails coming up with a different blend of materials (which include rubber, carbon, mechanical oil) with other formulations.
The slightest variation of any of the three will produce very different tyre compounds giving each tyre a unique set of performance characteristics.
Racing tyre compounds, for example, can have as many as 150 different combinations to produce a tyre that can support a lightweight racing vehicle at top speeds that can last 120 kilometres.
Regular road tyre compounds, meanwhile, can last up to 16,000 kilometres minimum and more.
Tyre construction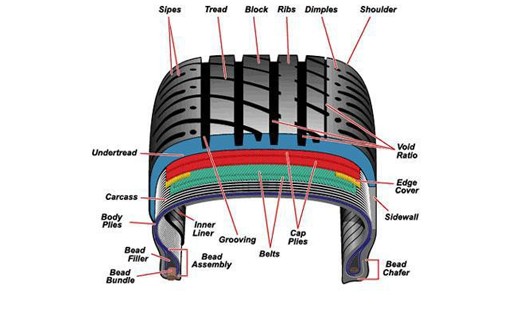 A standard road tyre is made of durable rubber and steel or Kevlar-plated radial plies, while racing tyres, a polymer compound with a dual-layer of particulate carbon that promotes increased stability and higher grip levels.
Force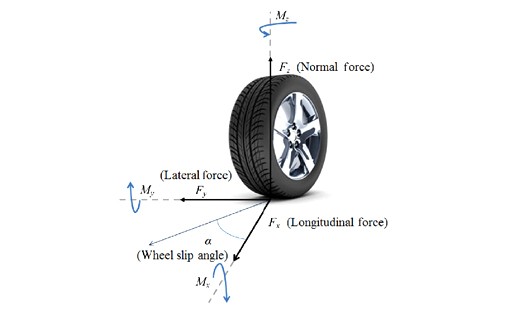 The amount of force applied to each tyre is also another point of divergence between road and racing tyres.
Road tyres don't generally travel at 200 kilometres an hour like racing tyres.
There is no need for road tyres to have the same force capacity as racing tyres that are constantly exposed to significant downforce and air and rolling resistance.
Speed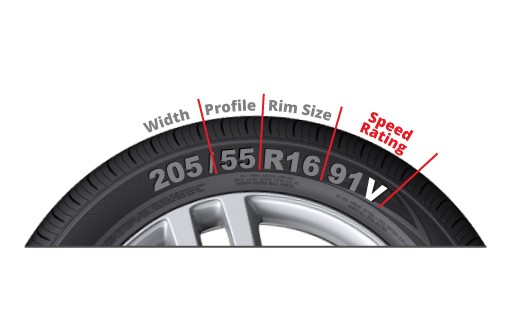 Racing tyres can make cars run faster, but only for a short period, usually the duration of the tyre. However, road tyres can travel longer, but not as quickly as racing cars.
Temperatures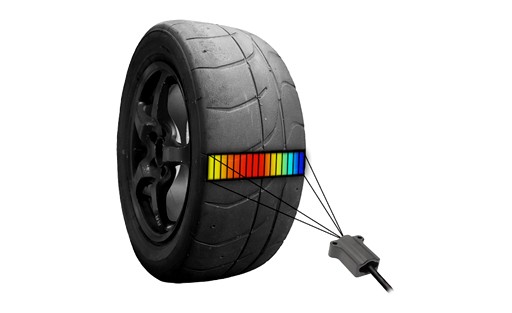 While both have to watch for blowouts, racing tyres more so since they are exposed to extreme heat due to the high speeds they are driving.
Tyre tread and Tyre Pattern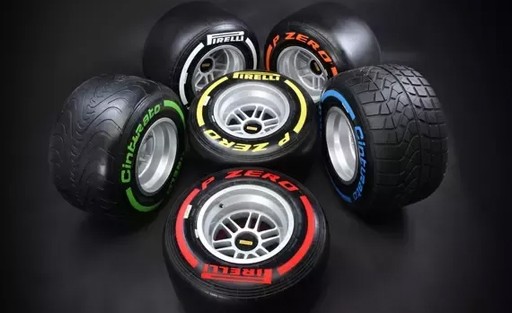 A standard road tyre in Australia usually has about 10 to 13mm of tyre tread when brand new. It has various blocks and grooves as part of its tread pattern to help wet and dry grip.
On the other hand, a racing tyre often has no tread pattern to keep more of it on the road, which is needed at high speeds. They are often called slick tyres, though some have grooves for wet weather racing.
Air and Nitrogen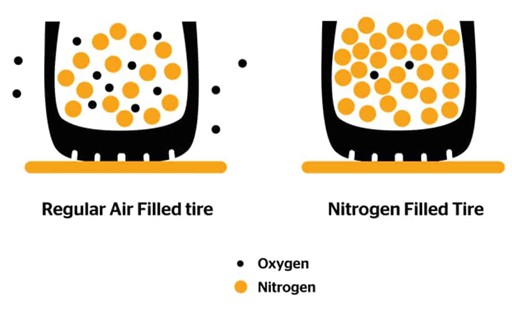 In general, tyres contain compressed air. However, certain racing tyres fill up with nitrogen instead to reduce the tyre temperature and increase their lifespan.
The Different Types of Racing Tyres
Formula 1 Tyres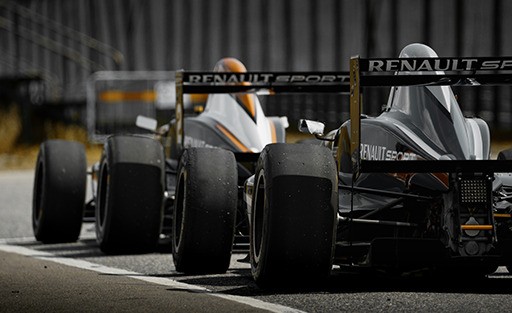 F1 tyres are called slicks since they don't have a tread pattern or grooves. They are nitrogen filled, made for high-performance driving, and are wider, taller, and more rigid than road tyres.
Pirelli, the current sole F1 tyre supplier, produces a specially formulated tyre compound to allow each tyre to have a better grip to achieve the higher speeds needed to win. They come in the following variants depending on weather and track conditions on race weekend, and Pirelli also decides which tyre compound will be used for each race.
Soft Compound Tyres
They offer a higher grip and can quickly reach incredibly high speeds but deteriorate just as fast. They are perfect for flying lap and frequent pit stop race strategies.
Hard Compound Tyres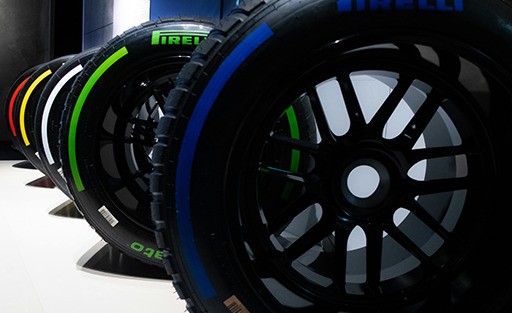 These tyres are for the long haul. They don't offer as much grip or speed but are highly durable under extreme racing conditions and are frequently used for one-pit-stop race strategies.
Full Wet Tyres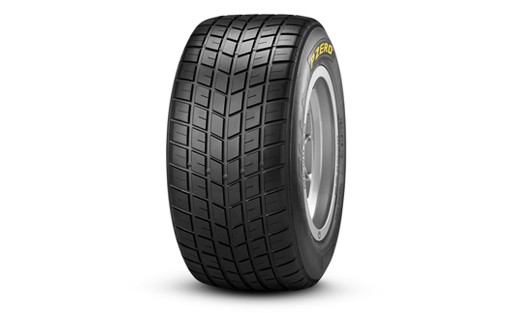 These F1 racing tyres are specially designed for wet weather driving and are most effective during heavy rain. They look similar to road tyres but can drain up to 85 litres of water per second per tire at 300kph. They prevent hydroplaning and are about 10mm wider than all the other F1 slicks.
Intermediate Tyres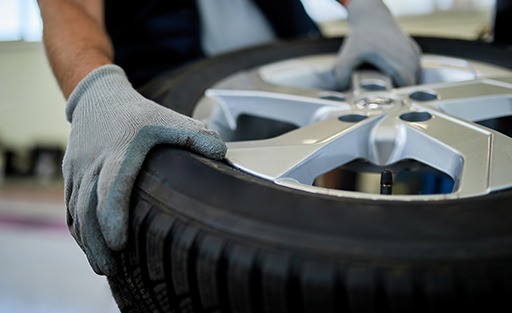 Intermediates are the most versatile of F1 racing slicks. Teams bring them out when the track is wet or drying and provide a comfortable crossover window with the slicks and the full wets.
Nascar Tyres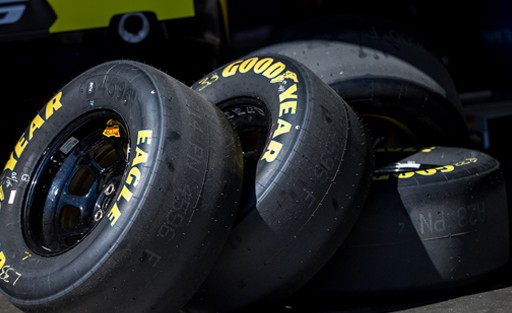 Like Formula 1 tyres, Nascar tyres are also slicks and don't have any tread pattern to increase grip and traction. Instead of compressed air, most NASCAR teams also use compressed nitrogen to prevent heat expansion and promote easier car handling.
In addition, Nascar rules state that each tyre has a second inner tyre mounted inside with its own independent and separate air supply to allow the driver to come to a controlled stop if the outer tyre blows by using the intact inner tyre. Goodyear is the current sole supplier of NASCAR tyres for all the teams. They have held this position since 1954.
Moto Racing Tyres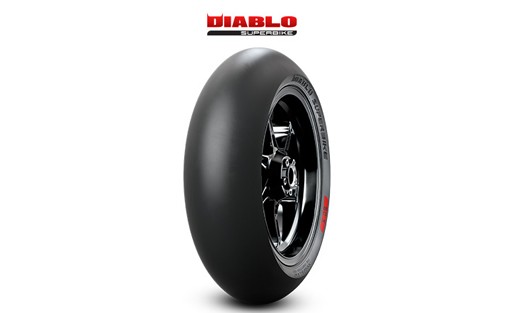 Though not for vehicles, motorcycle racing tyres are also quite interesting.
A motorcycle only has a pair of tyres to keep them going - including maintaining its balance, so the bike has to lean into very extreme angles. On tracks with long racing curves, both tyres will undergo excessive strain on one shoulder, which is why during the race, one side of the tyres will reach a higher maximum temperature than the other side.
Motorcycles also take about 200 PS (pferdestarke or "horse strength" in German) to reach maximum speed, yet the contact patch of each of its tyres will always only be as big as a 20 cent coin, shifting from left to right.
It is also highly challenging to maintain the delicate balance between durability and speed on straight paths vs the necessary grip needed for sharp curves.
Motorcycle tyres use different compounds for each shoulder, depending on the needed grip, the strain, and the different temperatures each side has to cope with on the course.
A softer mixture is used on top, while the compound used on the centre of the tyre is a bit harder to guarantee durability and stability for the duration of the race for both hard braking and quick acceleration.
For motorcycle racing tyres, It's tough to master the game of perfect grip and temperature, making it difficult to choose the right motorcycle tyre.
Road Tyres Or Track Tyres: Which Should You Choose
At the end of the day, if you are not Lewis Hamilton battling it out with Max Verstappen, you don't need racing tyres.
If you are a regular citizen, going about their daily errands driving every day and would like durable and reliable - yet affordable tyres, road tyres will work better.
You can also easily opt for a sportier performance road tyre if ever you want to upgrade.
Check out Tyroola's wide range of sports performance road tyres here, and happy driving!
Brands to choose