March 6, 2023
Race Chix Race School: Unleashing the Inner Racer
Tyroola's She Drives Series

The automotive industry has long been associated with male dominance, but times are changing. Today, we see more and more women breaking into the sector, taking up various roles from the corporate side of the industry to car construction and development, engineering, mechanics, and even racing. It's a welcome development, and it's about time!
While March is traditionally International Women's Month, We at Tyroola celebrate it all year by turning the spotlight on the various women's car clubs in Australia in our latest blog series: "She Drives". And to start the series out, we are featuring Race Chix Race School, a unique national motorsport training school created by women for women.
Its founder, Rachelle Stirling, created a supportive space for all women in motorsport across Australia to connect with fellow Race Chix across different motorsport genres.
In this interview, Rachelle talks about the mission and purpose of Race Chix, its uniqueness, and its beginnings. She also gives advice to women interested in the automotive industry and explains the importance of tyres in motorsport.
What is Race Chix Race School?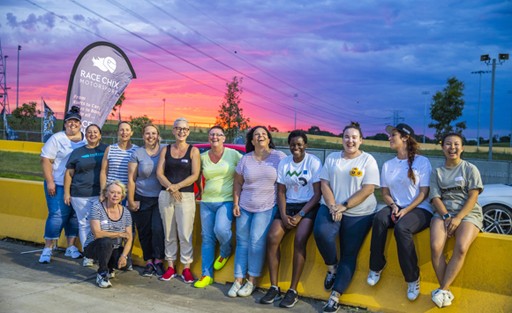 "Race Chix Race School is an initiative of Race Chix, a club that takes a holistic approach to increasing female participation in motorsport, starting from the grassroots level and up."
"It is a national motorsport training school created "by Chix for Chix" and is the only one of its kind in Australia."
"The school offers beginner, intermediate, and advanced level courses, designed to build confidence, connect participants with fellow Race Chix members and, of course, to provide a skill development pathway from beginner through to advanced."
"Our conversation doesn't stop once participants complete a Race Chix Race School course. They also become part of Race Chix national networking community where there are close to a thousand fellow Race Chix ready to support them on their motorsport journey."
How did the club get started?
"After successfully creating and running a motorsport development program for women in New South Wales for a few years, I realised the importance of community and the role the sisterhood plays in increasing female participation in motorsport."
"Being able to connect with fellow Race Chix across different motorsport genres also became apparent as numerous program participants were asking questions about trying different motorsport disciplines," Stirling said.
With no other program of its kind in other states, Stirling knew she needed to create a supportive space for all women in motorsport across Australia and also design a motorsport training program that could be run in other states. From there, the Race Chix Community was born, and the Race Chix Race School was created to be run nationally.
What is the mission and purpose of Race Chix?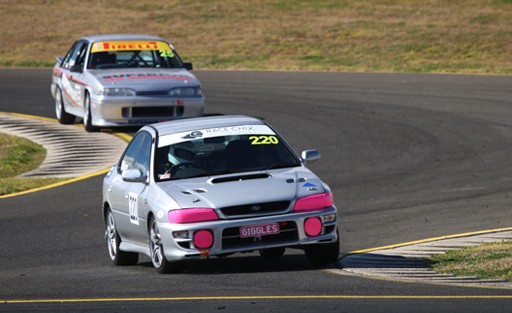 The mission at Race Chix is to help increase female participation in motorsport across all motorsport genres, and they take a holistic approach to achieve this. Their initiatives include Race Chix Apparel, Race Chix Community, Race Chix Events, Race Chix Motorsport and Race Chix Race School.
"Individually, we are part of the collective that is women in motorsport, no matter our motorsport genre or our level of involvement. By connecting, supporting and collaborating as a collective, we can challenge stereotypes and broaden perceptions that motorsport is a male-dominant sport," Stirling said.
Any messages for women/girls interested in the automotive industry?
Stirling has some advice for women and girls interested in the automotive industry. "Connect with other women and girls in the automotive industry," she said. "A few good places to start are Women in Automotive, Ladies in Automotive and Tradeswomen owning their power."
"Find out what you need to get started in the area of the industry that you're interested in, as not all roles will have the same starting point, and often knowing how to get started is the hardest part."
Another insightful tip she shares is, "Don't listen to any negative comments along your journey. If you're receiving negative comments about being a woman in the automotive industry, please remember that those comments say more about the person saying them than you."
Rachelle also opened up about how she had to deal with negativity personally. "I received a bit of flack about starting a Race School just for women, and in the end, those people's attitudes just reinforced why we needed a space for women to feel comfortable to ask whatever questions they wanted and not feel judged. Ignore the negative comments and attitudes and continue your path."
Any tyre-related insights you want to share with Tyroola's readers?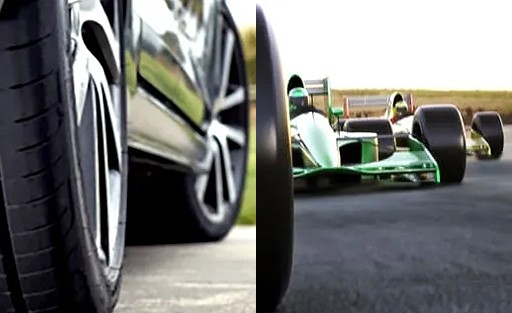 "Being in motorsport, our world revolves largely around tyres! If you have low-performing tyres, that will reflect in your lap times. One thing I say in our Race Chix Race School courses is, "if you take one thing out of today's course - it's tyres!". They're so important when trying to get the most out of your car. This also extends to looking after the tyres because if we don't take care of them, they become a consumable, and motorsport becomes more expensive than it already is."
"When it comes to choosing tyres, I go for a mix of performance and price. When I'm trying to win club championships, I spend the money on the better performing tyres because I know it means a couple of seconds difference in lap times."
"When I'm not vying for a championship, I choose a tyre that will still perform, but I also want one that will give me longevity. Longevity and tyres in the same sentence regarding motorsport - at a grassroots level - is possible. Personally, I run the Nankang AR1 semi-slick on my track car as they're a great tyre for the price, and if you look after them, they'll last you the full season."
"There's a lot of people running high-performance road tyres at the track though and achieving great times. When it comes to sets of tyres for motorsport, you also have to consider whether you want to purchase a second set of rims and change tyres for events if you're using your daily drive, which many people do. So again, you're looking for a tyre that will perform on the track but will also last. The road tyres I regularly see at the track for track days and Supersprints are the Hankook Ventus RS4 and Michelin Pilot Sports."
"As with most things in motorsport, though, the faster you go, the faster you spend money, which applies to tyres too. "
Conclusion
By creating a welcoming and inclusive environment, women's car clubs like Race Chix Race School are changing the face of the automotive industry by shattering stereotypes and increasing the visibility and representation of women in this traditionally male-dominated field.
By demonstrating that women can be knowledgeable and skilled in all aspects of cars, from design to mechanics, these clubs are paving the way for more women to enter the industry and shatter stereotypes.
If you're interested in participating in Race Chix Race School or joining their club, you can contact them through their website or social media channels.
And if you're looking for performance tyres, check out Tyroola's offers, all at competitive prices, to help you get the most out of your car on and off the track.
Blog overview