The Ultimate Guide to a Sparkling Clean Car
31 Amazing Ways to a Sparkling Clean Car
Remember the way that your car looked when you first took it home from the dealership? That new car smell, dust-free dashboard, and spotless carpet- chances are your car has not looked like that in quite some time! We've got some good news though. With our car cleaning hacks, you'll be cleaning your car like you have never cleaned your car before. These tips won't just help you deep clean your car like a pro but will also help you save some cash.
Let's Get Started
Make sure that both you and your car are prepared. There's a reason the professionals work under strict conditions!
✔ Park in the shade – You do not want the hot sun beating on your car as you are cleaning, especially because any water you put on your car will evaporate much faster
✔ Organise your supplies – Save time by making sure that everything you need is set up and ready to go
✔ Don't forget to close your windows – Especially when working with cleaning materials, you do not want to get those in your interior
✔ Retract your antenna – It is quite easy to bend or break your antenna if you are not paying attention
✔ Have your windshield wipers up – Make sure that they face away from the windshield. This ensures that you can clean the entyre front window where lots of grease and dirt build up
How To Wash A Car - Cleaning The Exterior Of Your Car
You might know how to wash a car, but do you know how to wash a car like a professional? While the car's interior is likely most important to you, the outside of the car is what everyone else is going to notice first.
1) Use Dryer Sheets to Remove Stuck Bugs from Your Car
You can use used dryer sheets to remove old bugs from your car. The power of dryer sheets in order to remove bugs from your car is impressive; just make sure that you spray down your car before you start wiping.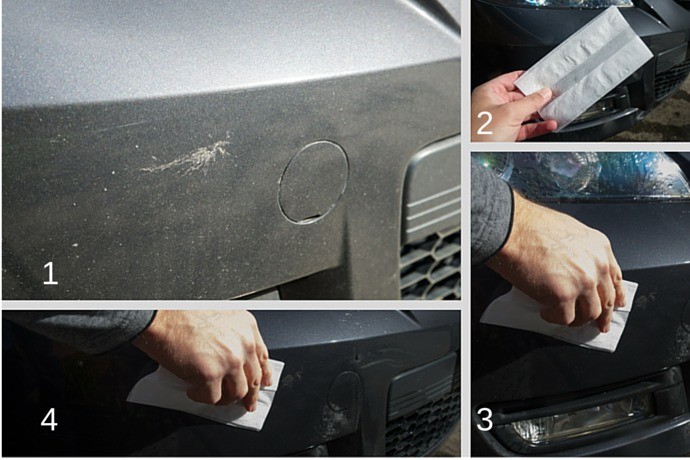 2) Use WD-40 To Loosen the Bugs
If you have left the bugs on for too long, chances are they are almost impossible to get off. WD-40 is an oily substance that will help remove the bugs more easily; use the spray can as instructed on the label, let sit for about 10 minutes and you should find that the bugs come off a tad more effortlessly. However, do not apply on your car windows or windshield.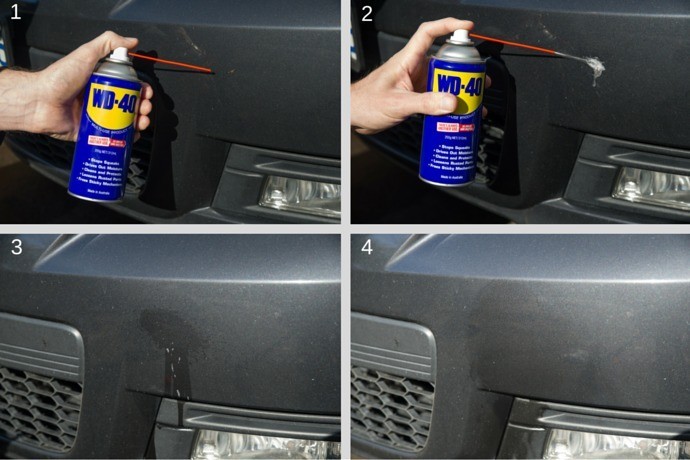 3) Use Two Buckets – One for Soapy Water and One for Rinsing
This is a common mistake that you will never see the professionals make when hand washing a car. If you are rinsing the car with the exact same water that you have just used to soap it, chances are you are going to scratch the vehicle's surface with the dirt that is now in the water. Also, using a clean rinse bucket will ensure that no soap or other residues are left afterwards.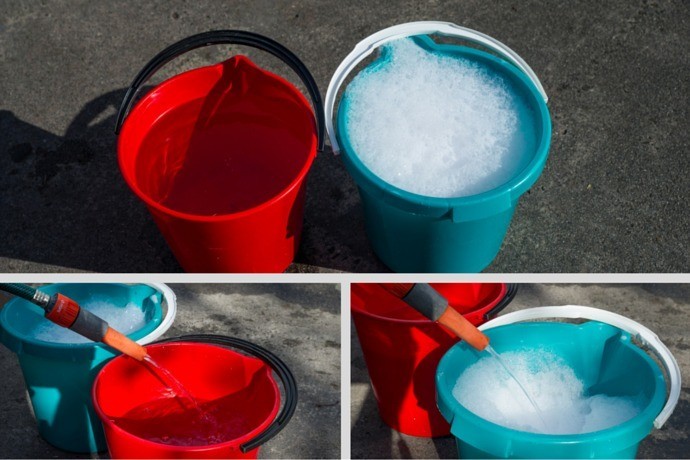 4) Headlight Hack: Use Tooth Paste
If your headlights are not offering you a great deal of light anymore, use some regular toothpaste and rub it across the headlights with a cloth. This will help remove the cloudiness from your headlights.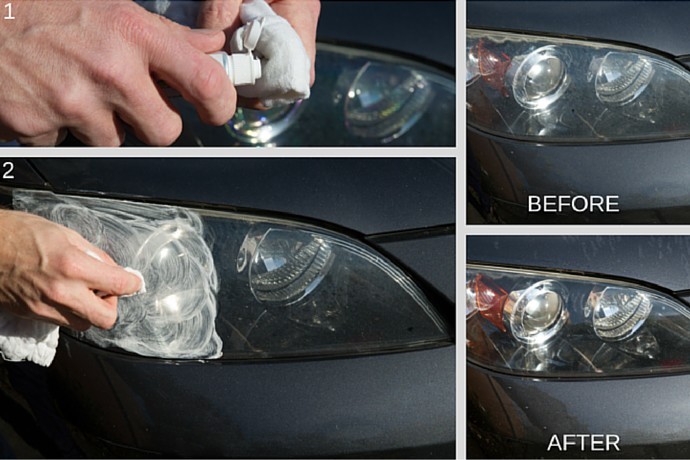 5) Roll Down Your Windows Before You Begin Wiping Them with Glass Cleaner
Most people tend to forget that there is also grime atop their car windows;
this is dirt you cannot see if the window is not rolled down. Roll down your window to ensure that you get the entyre window.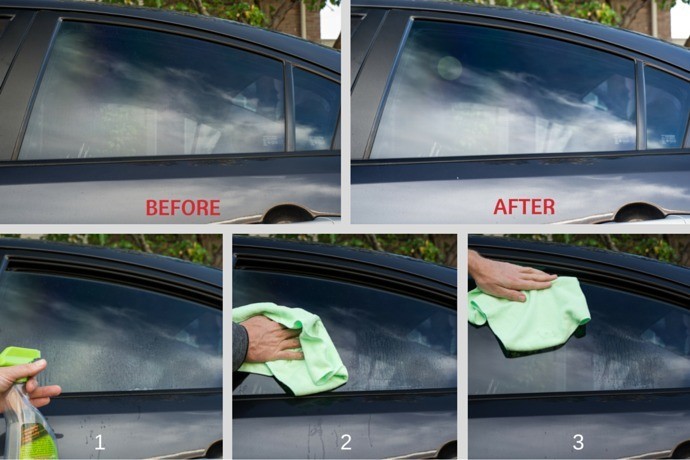 6) Rub Alcohol or WD40 On Your Wipers
Most people either forget to clean their windshield wipers or have no clue how to do it. You can use regular alcohol or WD-40 on your windshield wipers to make sure they are also free from dirt, which also means that you will have a streak free window. You do not want to spend a large amount of time cleaning your windshield only to have your wipers smear.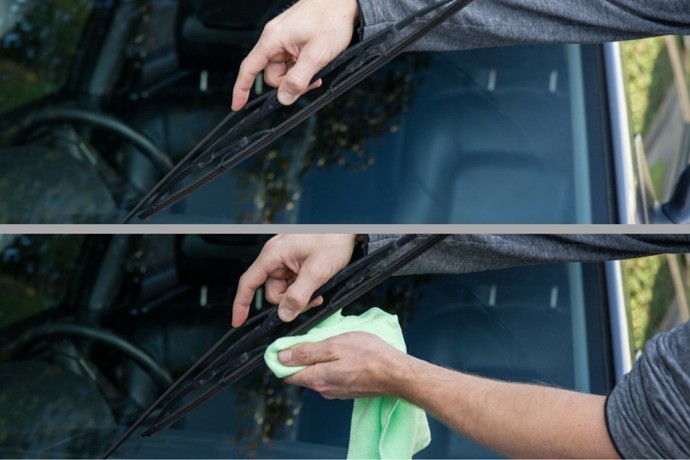 7) Use Cleaning Powder and Water to Clean Your Wheels
If you want your rims to shine, you just need water and cleaning powder. Make a paste out of the powder and proceed to rub it all over your car's rims. Rinse off with water and your car will have shiny rims that will make people jealous.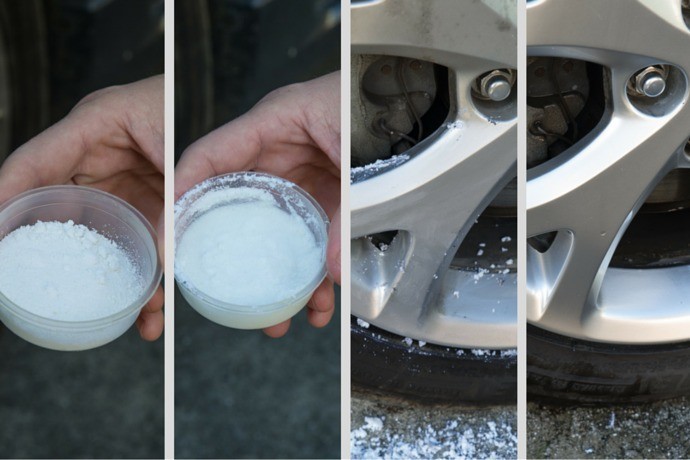 8) Rinsing The Car Like a Professional
Most people make the mistake of just rinsing different areas of the car without much care. The right way is to select a single section, wash and rinse it thoroughly before you move onto the next section of the car.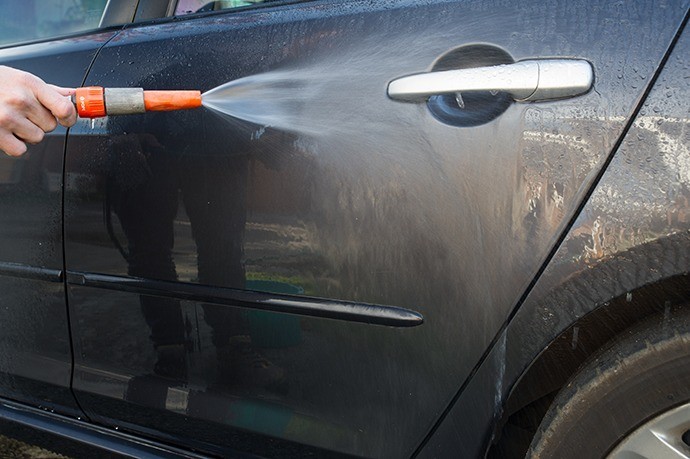 9) Use a Micro Fibre-Drying Towel
Using a micro fibre drying towel will allow you to soak up more dirt and water than with regular towels or sponges. You would also have the added benefit of a streak-free finish.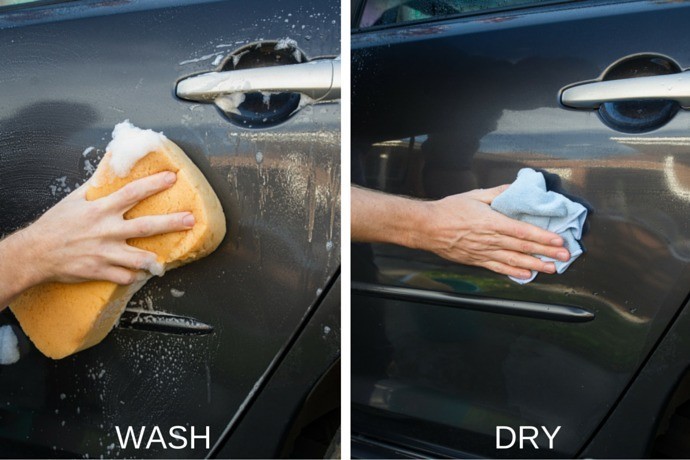 10) Use Rain X to Keep Your Windows Looking Neat
You only have to use Rain X a few times a year if you want to ensure that your windows are going to look their best. There is something amazing about watching the rain simply fall off your windows when driving down the street.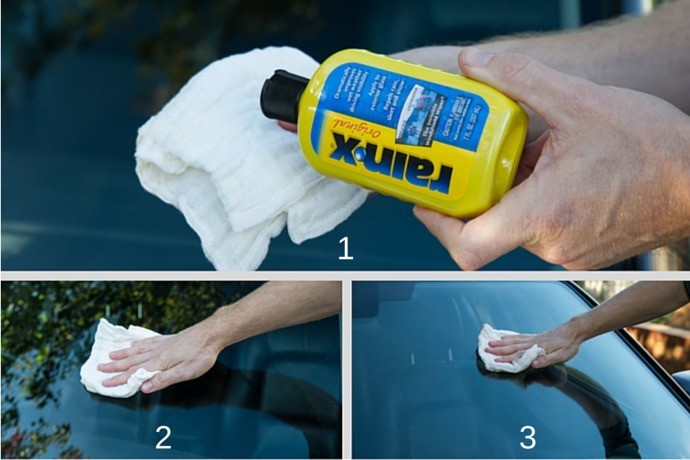 ---
Car Interior Cleaning
The interior of the car is what many people forget about – but it is equally important for a thorough clean. This part will help you figure out how to clean your car's interior the best way possible.
11) Remove Your Cup Holders and Clean Them in The Dishwasher
Your cup holders can easily become a sticky mess. Not only is that unappealing, but it might even harbor bacteria. If your plastic holder is removable, place them into the dishwasher for around 20 minutes. If you cannot remove them, warm soapy water and some hard work will do the trick.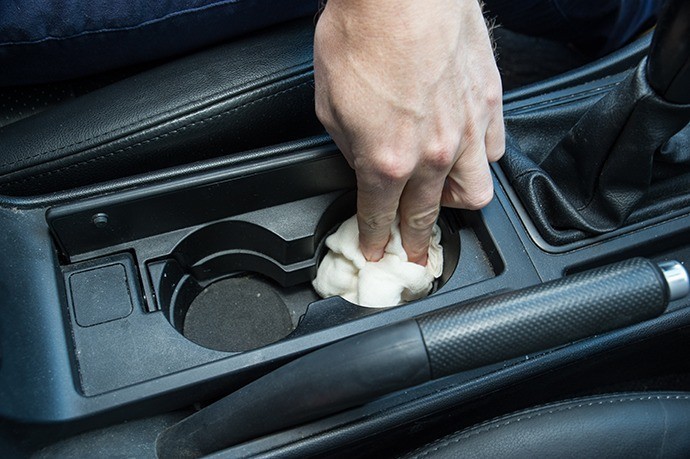 12) Use A Fine-Bristled Brush (Like A Toothbrush)
If you want clean car seats, you need to use a fine-bristled brush to remove crumbs and dirt from your seat cushion seams. This is going to help you get into smaller details of your interior.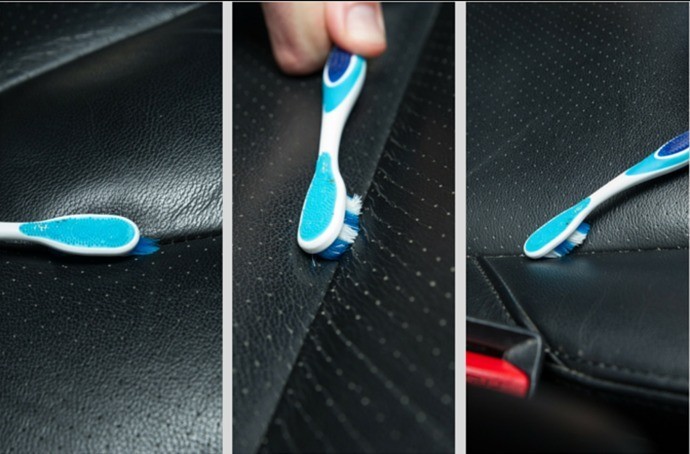 13) Use a Vacuum as Your Brush
The last thing you want to do is just displace the dust in your car—you want to remove it entyrely. By having a vacuum nearby as you brush the dust in your car, you are getting rid of it and not just transferring it elsewhere.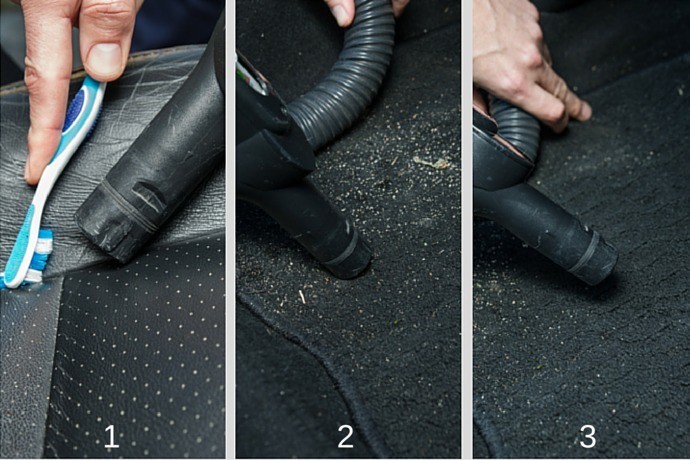 14) Prevent Scuffing/Scratching with a Soft Towel
When you are vacuuming the interior of your car, you probably realize just how tedious of a task it really is. Yet a small wrong move here or there can scratch the delicate paint of your car. Place a towel or an old microfiber towel down between the door when you vacuum the car and your car floor mats.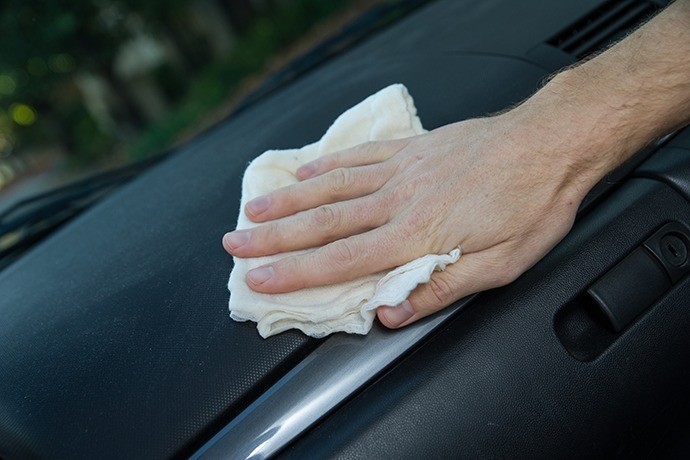 15) A Chemical Free Way to Clean Your Car Dashboard
If you want to clean your car dashboard without the use of harsh chemicals, use olive oil—it will make your car's interior look new. If you want the same effect without the olive oil smell, baby oil is a great alternative to try.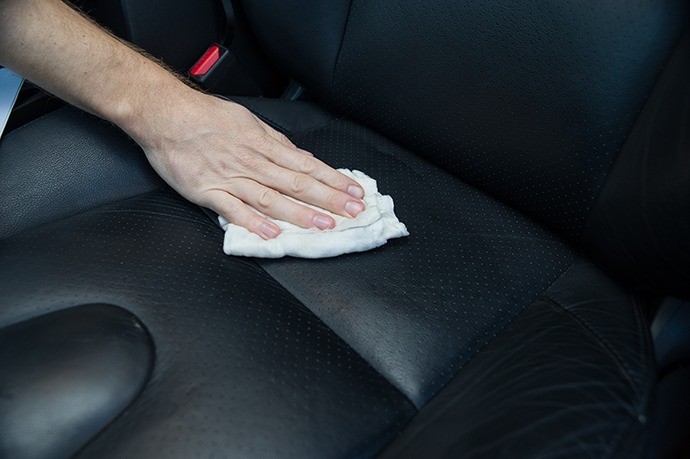 16) Move the Seat Forward
You want to remove all the dirt in your car, not just the dirt that you can see. To achieve this, pull out your floor mats and push your seats all the way forward.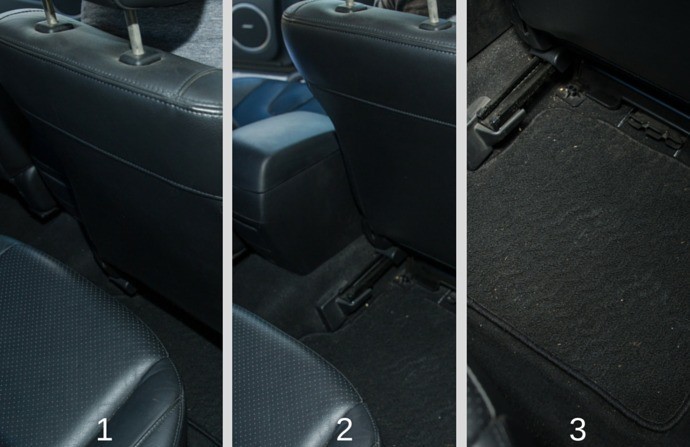 17) Use Car Cleaning Putty to Clean the Interior
There are small details and blemishes that you are always going to see, but these might be small or stubborn enough that your vacuum is not going to get rid of them all. A bit of cleaning putty can get deep down into crevasses that you might not otherwise reach, and it certainly makes cleaning more fun too!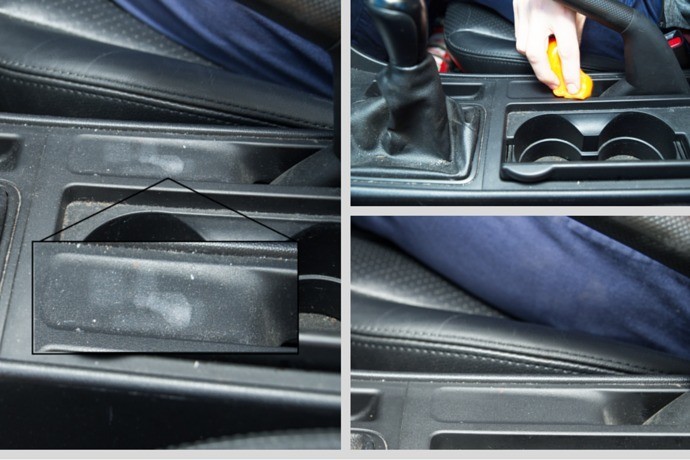 18) Use A Magic Eraser to Get Things Off Vinyl and Leather
If you have some dried-on gunk in your car, use a Magic Eraser on it – but make sure to apply it gently. You do not want to damage the fabric, so do not rub too hard.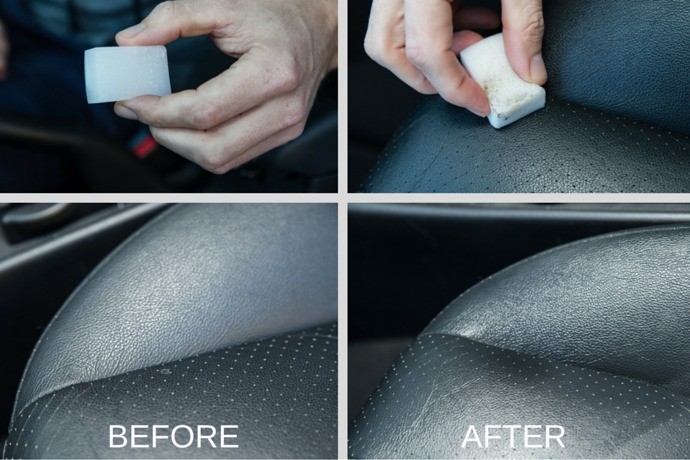 19) Cleaning Crevices with a Q-Tip
Using a cloth to clean out the crevices is difficult. Instead, clean these spots with some Q-tips. After you clear out the detail spots, you will be amazed at how much better the car looks.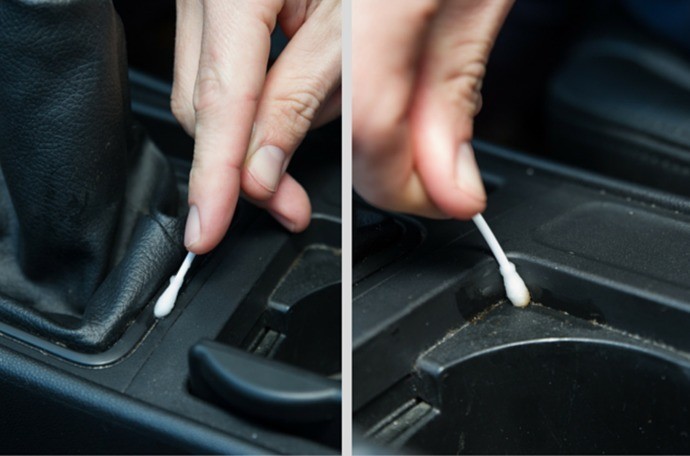 20) Get Animal Hair from Your Upholstery
By using a spray bottle of water and a squeegee, you are able to get pesky animal hair from your interior without too much issue. By running the squeegee along the upholstery, you can see the hair coming off easily. After you have removed the hair, use a vacuum to get rid of it permanently.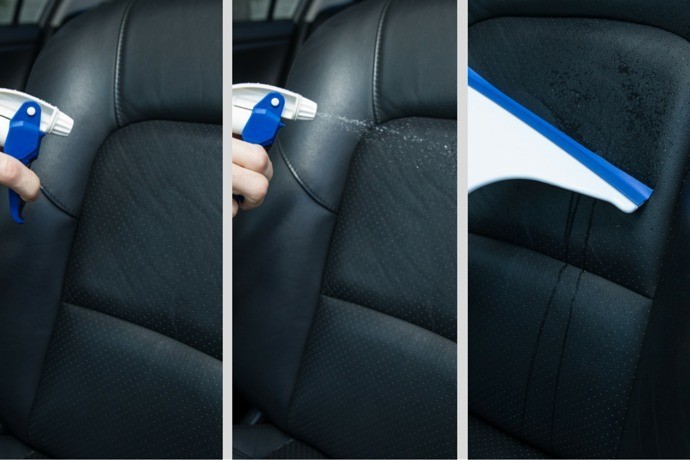 21) Use a Microfiber Cleaning Cloth On the Ceiling
Even though most people never look upwards, dust does collect above us as we drive. Unfortunately, a regular cloth will not do a thing for most car interiors. If you want to clean your car ceiling properly, invest in a microfiber cloth that will soak up the dust.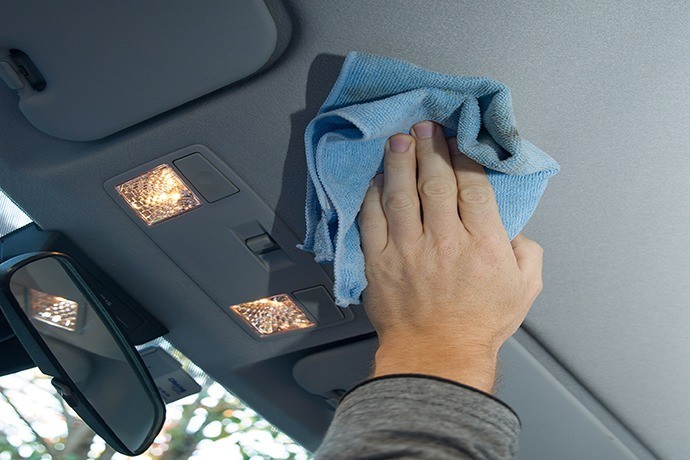 22) Use Diluted All-Purpose Cleaner On Your Seats
Using washcloths, a scrub brush or sponge, and some hard work, you can get rid of most of the crud on your car seats. Use un-dyed or white washcloths though to ensure that the colour dyes in the cloth do not rub off on the fabric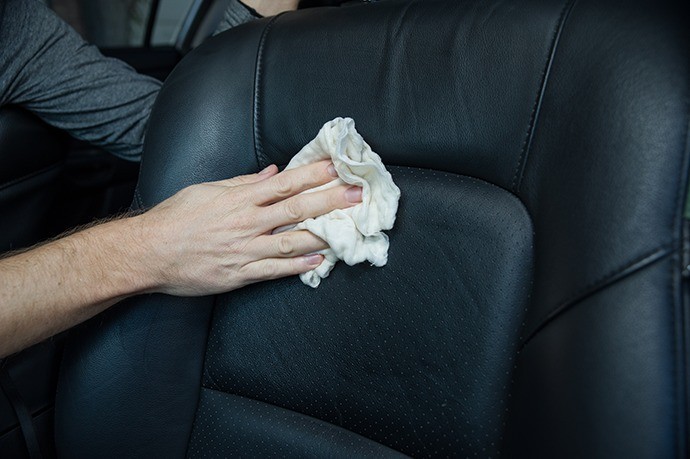 23) Dust A/C Vents with a Foam Craft Brush
Most car owners have no clue how to clean car air vents. Most of them just distribute the dust from one place to the next. Using a foam craft brush means that you can get into the ends of the A/C vents much easier. Add in the fact that these do not even cost a dollar, and it is a winning combination!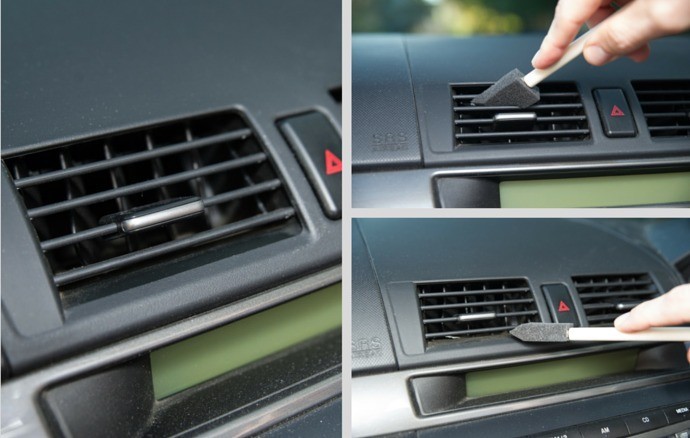 24) Clean Your Floor Mats with Stain Removers
Chances are that your floor mats do not look as they did when you first bought the car. Spray your mats with some stain remover, throw them into the washer (you can even use the same detergent you always use), and lay them out to dry afterwards. It is as simple as can be.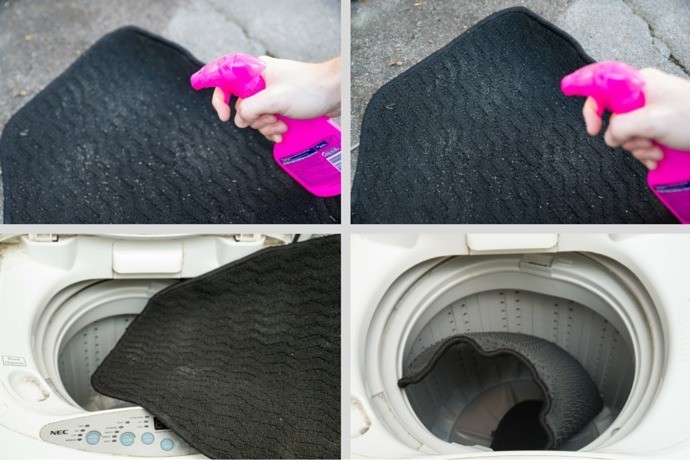 25) Replace the Air Filter in Your Car
If you find that you get unwanted smells in your car but do not have a clue where they are coming from, check whether the make and model of your car has a removable air filter. After years of use, these filters are going to have many different scents attached to them. By replacing the filter, you can get rid of these scents once and for all.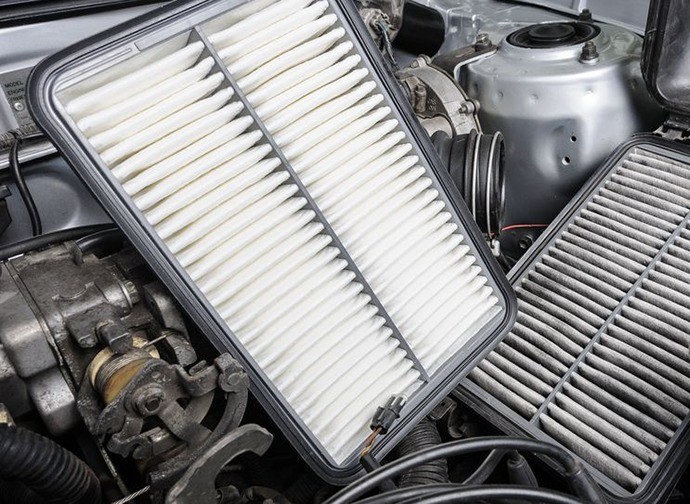 26) Use Leftover Candle Wax to Freshen the Air in Your Car
If it gets warm enough in your car, the wax is going to melt because of the temperature. This means that you will have your car filled with a fragrance that you are already fond of.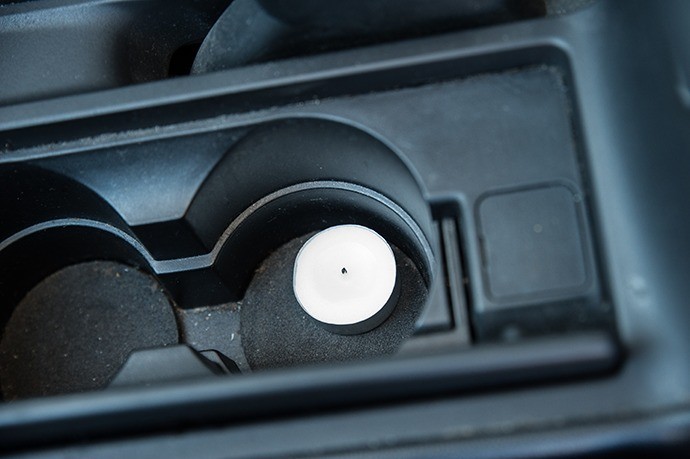 ---
How To Keep Your Car Clean
Once you have your car looking the way you want, you want to make sure that it remains that way. This means that you have to be organized and prepare yourself for the inevitable moment when you do have a spill in your car.
27) Get a Handy Backseat Organizer
If you have children riding with you in the backseat, you know how much of a mess they can create in a short period. This is why a handy backseat organizer is able to keep all their belongings organized in the specified compartments.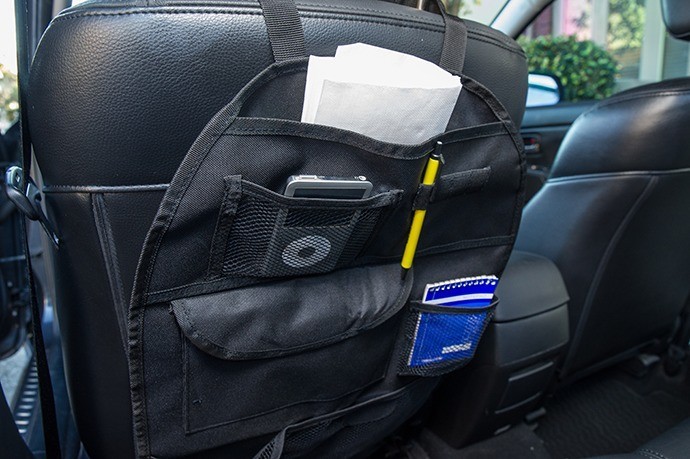 28) Silicone Cupcake Liners for Cup-Holder Crumbs and Spills
The silicone of the cupcake liners is going to adjust around the edges of your cup holders and will ensure that all small crumbs and spills are going to stick to it. This makes it easier to remove crumbs from places that you might not otherwise reach.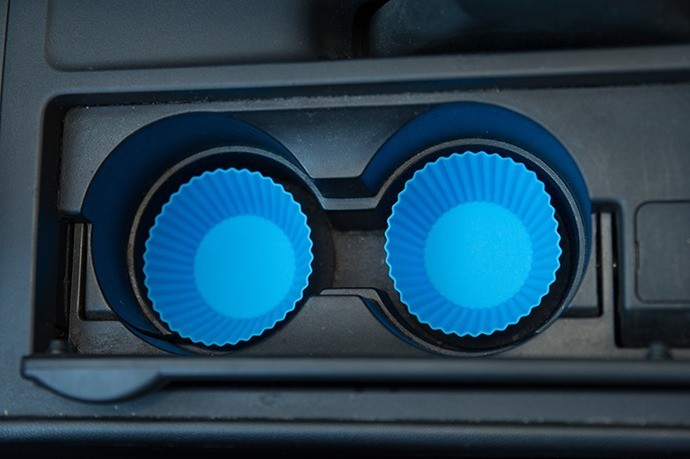 29) Use an Empty Gum Container to Store Loose Change
Loose change strewn around your car is a mess, which is why it's a good idea to keep them together with an empty gum container. This way, you won't have to dig around for the last penny or quarter you need.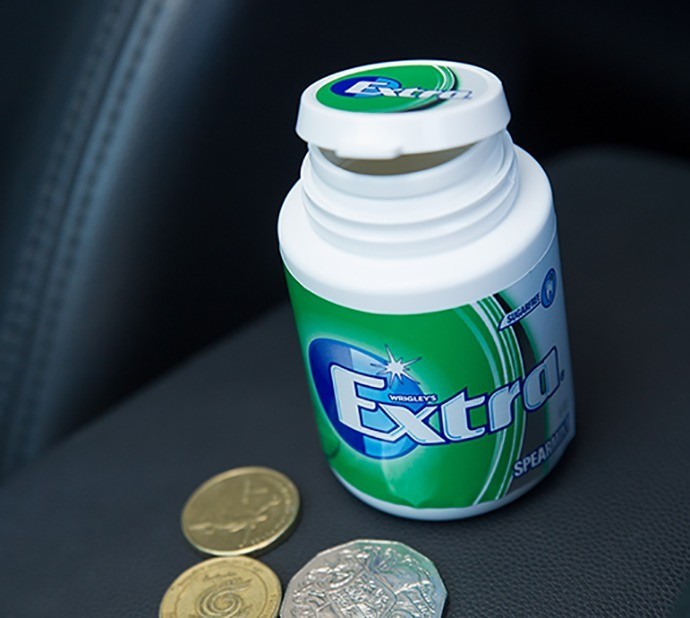 30) Keep Your Car Clean with a Portable Trash Can
Use a portable "trash can" to prevent yourself from turning your car into a dumping ground. There are often gum wrappers and used tissues strewn around the car; use a simple cereal container and convert it into a miniature trashcan to use in your car. This will prevent clutter and even bugs from entering your car.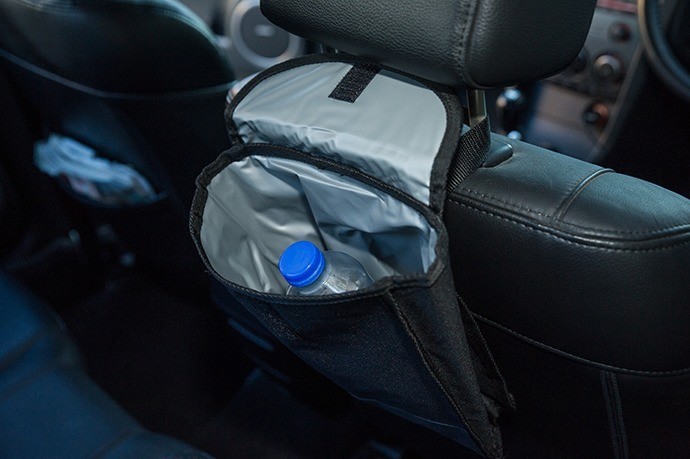 31) Protect Carpets with Cheap Rubber Mats
You can save the original carpet mats of your car by placing a cheap set over them or turning them over if they have a rubber backing. Especially if you have children, this will go a long way towards extending your mats' life.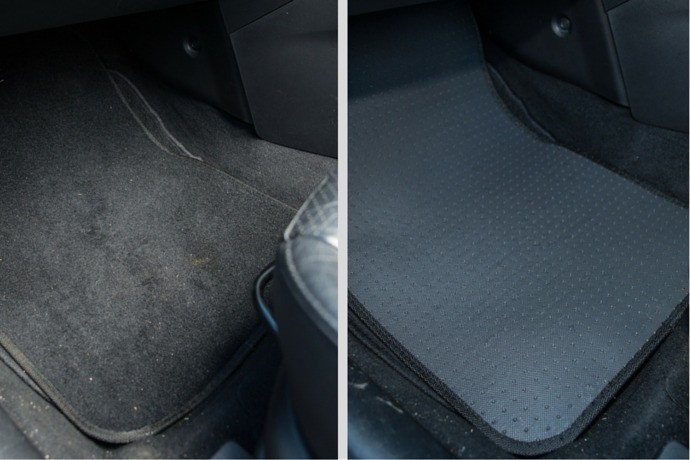 Tyre guide overview